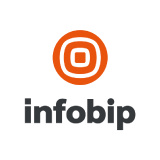 Administrative Assistant
Lagos, Nigeria
Contract
Department: Finance
Company Description
At Infobip we dream big. Last year, over half of the world's population interacted with businesses through the Infobip platform. It didn't happen by chance: through 60+ offices on 6 continents, we are truly committed to helping our 200 000 enterprise clients reach and engage mobile users. Join us in driving the continuous success of Infobip by creating products that our customers love.
Job Description
The main purpose for this role is to provide administrative support to achieve efficient operation of the Infobip business in Nigeria. Your work plays a crucial role in ensuring continuous success of the company and the tasks will vary from general to very operational.
You will:
Perform administrative tasks such as data entry, manage calendars, book travel, schedule facilities and equipment, deal with financial entries when required, for example, invoicing.
Order and maintain stationery and office supplies, operate office equipment and manage office space.
Perform general office duties as needed i.e. organize and store paperwork, handle incoming calls, mails and other materials.
Keep your team's business operations and activities organized and moving forward
Qualifications
Understanding of basic financial concepts.
You have a degree / diploma education in Business, Finance or Accounting
Written and spoken fluency in English.
Excellent computer skills.
Excellent organizational skills, flexibility, dynamic personality.
High accuracy and strong attention to detail.
Ability to prioritize multiple assignments and interact effectively with all levels of the organization
Ability to work well as a team member in a fast paced environment.
Additional Information
When you become a part of Infobip you can expect:
Awesome clients – We serve and partner with the majority of the leading mobile operators, OTTs, brands, banks, social networks, aggregators and many more. Seriously, our clients are really cool. Work with the world's leading companies and impact how they communicate with their users!
Opportunity knocks. Often. – Being a part of a growing company in a growing industry – we challenge you not to grow! Whether it's horizontal, vertical, or angular, we want to support the path that you want to carve.
Learn as you grow – Starting with a fantastic onboarding program, to internal education, education resources, e-learning to external educations, we invest heavily in employee learning and development.
Connect globally – Work with people from all over the world. We put the "global" in globalisation.
Pay & Perks – Competitive salary, health benefits, a team taking care of all the equipment you need, team building and other organized activities … Talk about a balanced lifestyle!
Applications need to be in English Language. I'm interested
Apply
Refer a friend
OTHER JOBS AT INFOBIP
Administrative AssistantSantiago, Chile
Administrative assistantCairo, Egypt
Administrative AssistantLima, Peru
Show all jobs